Job Placement
Helping You Start Your Healthcare Career Journey
We focus on providing our students with advanced skills to position them for great employment opportunities upon graduation. Check out some success stories and testimonials from our graduates, and see why Healthcare Career College is a great place to train for a rewarding future.
What Happens After Graduation?
Our staff takes job placement very seriously. We know that the reason that you decided to go through the hard work of earning your degree, certificate, or diploma was so that you could get a rewarding job in the healthcare field once you are finished. When you graduate from Healthcare Career College, we work hard to help you to find that job.
We offer job placement assistance to all of our graduates, but our job placement does not start at graduation. We encourage our students to regularly attend classes, to arrive on time, and to do well in their classes. These habits help our students to look good to potential employers and to land the jobs that they want. We do need you to understand though, that employment is not guaranteed upon graduation.
We are also proud of the network that we have built over the years within the healthcare community that allows us to help our graduates to be placed in externships while they are still in school, and with employment opportunities once they have completed their studies. Employers in the area know that we put our students through a rigorous education and that our students are well prepared upon graduation.
Our Employment Partners
These are just some of the employers that happily hire graduates of Healthcare Career College.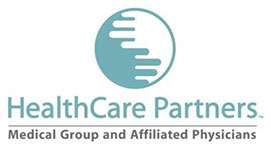 Is a Rewarding Career in Healthcare Right for You? Get More Info…
If you're interested in learning more about careers in healthcare and exploring whether Healthcare Career College is right for you, fill out the form on this page to receive more information.
For immediate questions, call (562) 804-1239