Admissions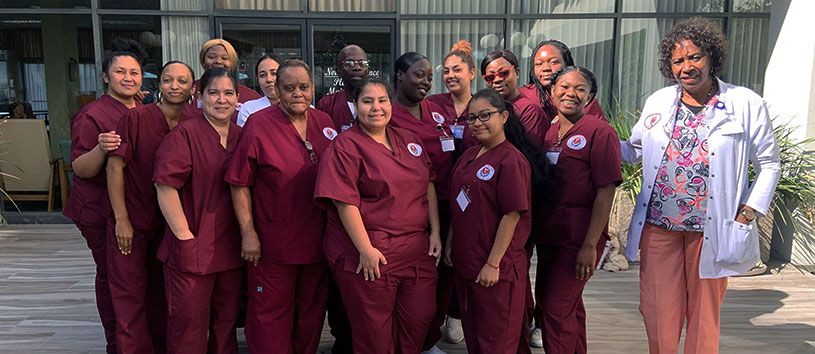 Are You Ready to Start Healthcare Career Training?
If you're thinking of a career in the healthcare field, don't wait to get started. Our helpful admissions staff can walk you through the process of getting started. We want to help you reach a better place in your career.
We're Here to Help
We understand that you will have questions before you decide to apply. What will I study? What are the career opportunities? Do I qualify for Financial Aid? If you're interested in applying to Healthcare Career College, we strongly encourage you to book a virtual information session with one of our Admissions Advisors so you can discover what's possible.
During your virtual information session, our Advisors will use their expertise to help you determine which program is right for you, as well as answer any questions you may have about Healthcare Career College. You can find out what it is going to take for you to get the career that you want. We are very flexible with the scheduling of virtual information sessions, so fill out the form and we will contact you to schedule a time that's convenient for you.
Our goal is for you to get through your program and get the job that you want. There are a lot of obstacles that can crop up, but we do our best to make it as easy as possible for you to concentrate on your education. If you need help paying for school, financial aid is available to those who qualify.
Interested in Healthcare Career College but Need Your High School Diploma?
Earn your high school equivalency diploma with our High School Equivalency Program so you can gain the credentials you need to enroll at Healthcare Career College. Don't let not having a high school diploma stop you from achieving your future goals!
Is a Rewarding Career in Healthcare Right for You? Get More Info…
If you're interested in learning more about your financial aid options exploring whether Healthcare Career College is right for you, fill out the form on this page to receive more information.
For immediate questions, call (562) 804-1239