Admissions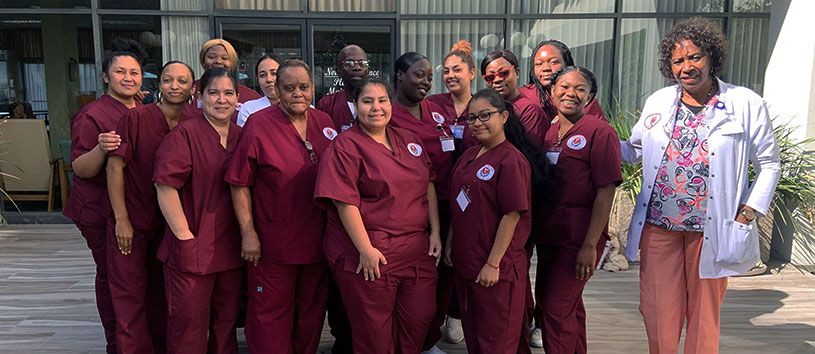 Are You Ready to Start Healthcare Career Training?
If you're thinking of a career in the healthcare field, don't wait to get started. Our helpful admissions staff can walk you through the process of getting started.
We Make It Easy
Our goal is for you to get through your program and get the job that you want. There are a lot of obstacles that can crop up, but we do our best to make it as easy as possible for you to concentrate on your education. If you do not have a high school diploma, we offer a free high school diploma program. If you need help paying for school, financial aid is available to those who qualify.
The best way to get started is to schedule a virtual information session so you can see the campus, talk to our admissions counselors, and find out what it is going to take for you to get the career that you want. We are very flexible with the scheduling of virtual information sessions, so fill out the form and we will contact you to schedule a time that is convenient for you.
Is a Rewarding Career in Healthcare Right for You? Get More Info…
If you're interested in learning more about our admissions process and exploring whether Healthcare Career College is right for you, fill out the form on this page to receive more information.
For immediate questions, call (562) 804-1239