High School Equivalency Program in California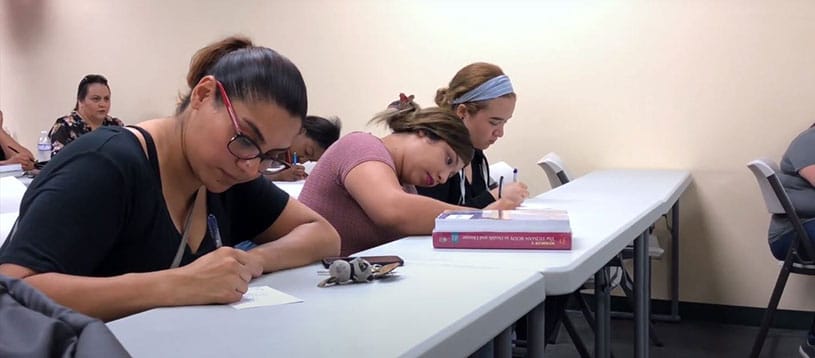 Earn Your High School Diploma and Enroll in Healthcare Career College
Getting your high school diploma can open up educational and career opportunities for you. At Healthcare Career College, we support you every step of the way with our High School Equivalency program.
Healthcare Career College partners with the following organizations to help students get their high school diploma or HiSET:
ABC Adult School
Five Keys Charter School
Do not let not having a high school diploma stop you from achieving your future goals.
Call today (562) 804-1239 to speak with someone that can help you enroll in the High School Equivalency program today!
Where: Healthcare Career College
8527 Alondra Blvd, Suite 174
Paramount, CA 90723
What Does Passing the HiSET Mean to You?
The HiSET exam is one of the three tests U.S. states and territories use to measure high school equivalency skills.
What this means to you is that through testing, you can demonstrate you have the same skills and knowledge as a high school graduate.
Once you pass the test, your state or jurisdiction will issue you a high school equivalency certificate or high school equivalency diploma.
Is a Rewarding Healthcare Career Right for You? Get More Info…
If you're interested in learning more about careers in healthcare and exploring whether Healthcare Career College is right for you, fill out the form on this page to receive more information.
For immediate questions, call (562) 804-1239