LVN Program in Los Angeles
Vocational Nursing | Enrolling Now | Starts Starts January 29th, 2024 
14-Month* Vocational Nursing (LVN) Diploma Program in South Los Angeles, CA
Vocational Nurses obtain education and clinical training in Nursing Assessment, Intervention, Documentation, Leadership, and Professionalism. Begin your career goal now to become a Registered Nurse in the near future by starting in a rewarding, high-growth career as a Vocational Nurse.
For existing C.N.A's, LVN or Patient Care Technician is a good option. Medical Assistant is a great foundation for those applying for the Ultrasound Technician and Nursing programs.
Next Start Date: Jan 29th, 2024Vocational Nurse Healthcare Career College - Paramount 8527 Alondra Blvd, Suite #128 Paramount CA USA 90723 Get the skills and hands-on training you need to start a rewarding, stable career as a Vocational Nurse (LVN) and enter into the growing healthcare industry. This program can be completed in as little as 14 months*!https://healthcarecareercollege.edu/wp-content/uploads/2020/06/vocational-nurse-hero-opt.jpgHealthcare Career College
Healthcare Career College, located in Paramount, CA, serves vocational nursing (LVN) students in Long Beach, Compton, Lakewood, Downey, Bellflower, Norwalk, Cerritos, the greater Los Angeles area and north Orange County.
The best way to see if Healthcare Career College is the right fit for you is to attend an information session. You can book an information session to get a true feel for what it's like to be a part of the Healthcare Career College community. Schedule an information session now or Get more info.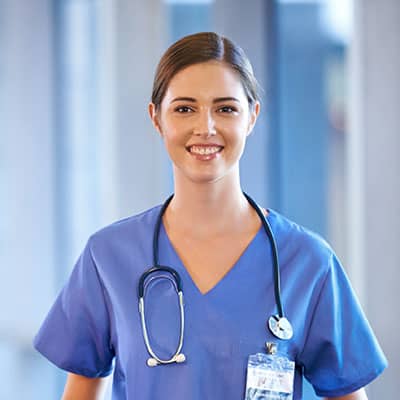 Vocational Nurse
14 Month* Diploma | $63,676 median annual salary**
---
15% Job Growth Over Next 10 Years
Graduates hired by hospitals, nursing homes, & physician's offices
1 Certification Track (NCLEX)
Advance into Nursing Management, Midwifery and much more!
* Program length when completed in normal time
** https://www.labormarketinfo.edd.ca.gov/OccGuides/Detail.aspx?Soccode=292061&Geography=0601000000 visited on August 12, 2021. Salary source for licensed vocational nurses with the lowest 25th percentile earning $54,188 to the highest 75th percentile of workers earning $76,991.
Become a Qualified Nursing Professional
The Vocational Nursing Diploma program from Healthcare Career College is designed to give you the hands-on training, practical experience and industry know-how it takes to successfully pursue a rewarding Nursing career.
Graduates of LVN programs have the practical skills employers are looking for, including hands-on experience in the following important areas:
Anatomy & Physiology
Pharmacology
Medical Surgical Nursing
Rehabilitation Nursing
Ethics
Leadership/Supervision
Mental Health
Pediatric Nursing
Maternity Nursing
The Benefits of a Vocational Nursing Program
Healthcare courses take years to complete. Registered nurses (RNs), for instance, undergo a four-year program before they can practice. An accredited LVN program in California offers an accelerated route to becoming a qualified nursing professional.
Full-time courses take at least 12 to 14 months of training.
Note that in California, an LVN's scope of practice is slightly limited compared to RNs. They can only perform primary patient care and assessment and work under the direction of licensed physicians, nurses, and other healthcare professionals.
Nevertheless, it still offers a promising career path, with LVNs earning a median salary of $63,676 annually.
Other benefits include:
Hands-on clinical experience and instruction in a variety of healthcare settings, such as hospital wards or emergency rooms
Direct contact with a wide range of patients, from children to seniors
Valuable industry certifications and licensure
Real-life experience working with nurses and physicians
A schedule that allows you to pursue other interests, such as continuing your education or working in a related field
Access to many job opportunities, both within and outside of the healthcare sector
Diploma Features:
Free NCLEX certification preparation and testing
2023: 100% pass rate
Tutoring and student support services
Affordable tuition
Small class sizes, personal attention
Experienced, qualified and caring instructors
Financial Aid Available
Supplementary Certified Nursing Assistant (CNA) classes
Job Outlook:
Small and large organizations hiring
Employment growth of 13.9% between 2018 & 2028 in Los Angeles County**
Employment growth of 15.1% between 2018 & 2028 in California**
Career growth potential
Certification is accepted nationally
Healthcare Career College was close to my house. I wanted to be a nurse and I saw the school offered the Program and had a high passing rate. My experience was the best! Everyone is so friendly and helpful and they'll definitely help you succeed. Just do it!
Career Opportunities
Upon graduation of LVN school, you may find work in the following areas:
Hospitals
Nursing Homes
Registries
Medical Offices
Adult Day Care Centers
Median Pay: $30.62/hour**
View Vocational Nurse job postings in Paramount, CA on Indeed.com
Why Choose Our LVN Program?
Healthcare Career College offers a fast-track LVN programs in Orange County accredited by the California Board of Vocational Nursing and Psychiatric Technicians (BVNPT). It gives you hands-on training, practical experience, and industry know-how so you can pursue a successful LVN career.
Some key advantages of our LVN program in Los Angeles include the following:
Up-to-Date Curriculum: Covers the latest trends in healthcare technology
Experienced Staff: Highly trained and knowledgeable professionals with extensive industry experience
Hands-On Training: Learn from top clinical faculty in various healthcare settings
Scheduling: A set schedule that allows you to pursue other interests.
Affordable Tuition and Fees: Financial aid and scholarships are available for eligible students
Job Placement Assistance: Get help finding the perfect job after graduation
Comprehensive Student Support Services:

Mentor programs and study groups are available
Check Out Other Healthcare Career Training Opportunities at Healthcare Career College
Medical Assistant
Medical Billing and Coding
Dental Assistant
Physical Therapy Aide
Massage Therapy
Is a Rewarding Career in Nursing Right for You? Get More Info…
If you're interested in learning more about careers in Nursing and exploring whether Healthcare Career College is right for you, fill out the form on this page to receive more information.
For immediate questions, call (562) 804-1239
Frequently Asked Questions
What is a Licensed Vocational Nurse (LVN)?
An LVN is an entry-level nursing professional who provides basic patient care under the direction of registered nurses and physicians. Their duties include assessing patient needs, administering medications, and performing non-medicated intravenous blood withdrawal and therapy.
What are the requirements to become an LVN?
In California, you must be 18 years old and have a high school diploma or GED. You should also graduate from an accredited LVN program, pass the NCLEX-PN exam, and apply for licensure with the BVNPT.
What training do I need to become an LVN?
You must complete a vocational nursing program approved by the BVNPT. This typically involves 12-14 months of full-time study. The program includes classroom instruction, lab training, and hands-on clinical experience.
*Program length when completed in normal time.
**Source: EDD/LMID Occupational Employment Statistics Survey 2021