Get the Skills to Become a Vocational Nurse
14-Month* Vocational Nursing (LVN) Diploma Program in South Los Angeles, CA
Vocational Nurses obtain education and clinical training in Nursing Assessment, Intervention, Documentation, Leadership, and Professionalism. Begin your career goal now to become a Registered Nurse in the near future by starting in a rewarding, high-growth career as a Vocational Nurse.
For existing C.N.A's, LVN or Patient Care Technician is a good option. Medical Assistant is a great foundation for those applying for the Ultrasound Technician and Nursing programs.
Healthcare Career College, located in Paramount, CA, serves vocational nursing (LVN) students in Long Beach, Compton, Lakewood, Downey, Bellflower, Norwalk, Cerritos, the greater Los Angeles area and north Orange County.
The best way to see if Healthcare Career College is the right fit for you is to attend an information session. You can book an information session to get a true feel for what it's like to be a part of the Healthcare Career College community. Schedule an information session now or Get more info.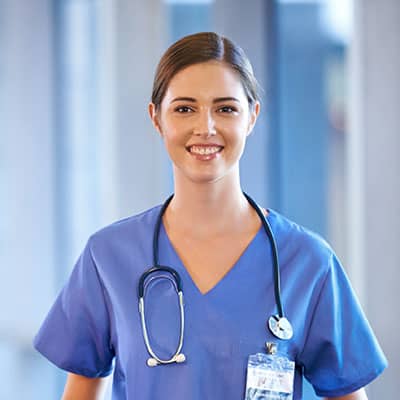 Vocational Nurse
14 Month* Diploma | $63,676 median annual salary**
---
15% Job Growth Over Next 10 Years
Graduates hired by hospitals, nursing homes, & physician's offices
1 Certification Track (NCLEX)
Advance into Nursing Management, Midwifery and much more!
* Program length when completed in normal time
** https://www.labormarketinfo.edd.ca.gov/OccGuides/Detail.aspx?Soccode=292061&Geography=0601000000 visited on August 12, 2021. Salary source for licensed vocational nurses with the lowest 25th percentile earning $54,188 to the highest 75th percentile of workers earning $76,991.
Become a Qualified Nursing Professional
The Vocational Nursing Diploma program from Healthcare Career College is designed to give you the hands-on training, practical experience and industry know-how it takes to successfully pursue a rewarding Nursing career.
Graduates of LVN programs have the practical skills employers are looking for, including hands-on experience in the following important areas:
Anatomy & Physiology
Pharmacology
Medical Surgical Nursing
Rehabilitation Nursing
Ethics
Leadership/Supervision
Mental Health
Pediatric Nursing
Maternity Nursing
Diploma Features:
Free NCLEX certification preparation and testing
2017: 100% pass rate
Tutoring and student support services
Affordable tuition
Small class sizes, personal attention
Experienced, qualified and caring instructors
Financial Aid Available
Supplementary Certified Nursing Assistant (CNA) classes
Job Outlook:
Small and large organizations hiring
Employment growth of 13.9% between 2018 & 2028 in Los Angeles County**
Employment growth of 15.1% between 2018 & 2028 in California**
Career growth potential
Certification is accepted nationally
Healthcare Career College was close to my house. I wanted to be a nurse and I saw the school offered the Program and had a high passing rate. My experience was the best! Everyone is so friendly and helpful and they'll definitely help you succeed. Just do it!