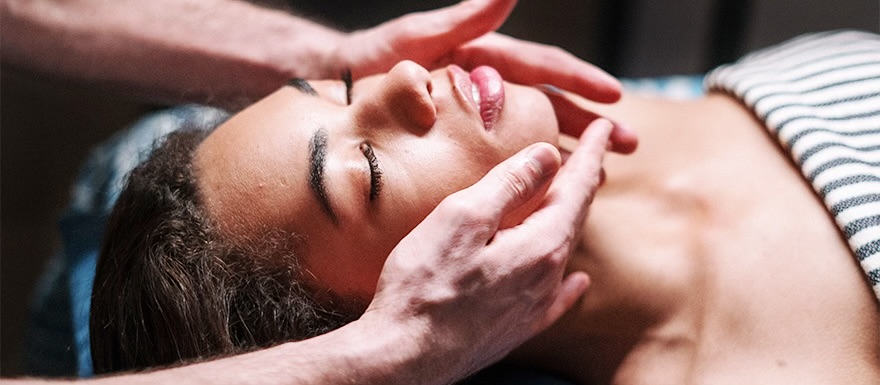 When thinking about stress relief, reducing pain, muscle tension, and improving immune function, people turn to massage therapy. Massage therapists are professionally trained to provide clients with a variety of massage techniques. These techniques improve flexibility, mobility, enhance wellness, and manage health conditions by manipulating the muscles of the body for overall health. One of the most important decisions any massage therapy enthusiast makes is where to secure entry-level massage therapy training. There are a variety of options when thinking about massage therapy training.
Several things you need to consider weighing in your options are whether the massage therapy school is accredited, its course length, curriculum, type of training, and if massage therapy is right for you. Your experience and overall education in massage therapy school will be the underlying stage where you establish the foundation of knowledge, skill, and abilities that are essential to be successful in a career as a massage therapist. If you are considering a path in massage therapy or wondering where to begin, here are the 5 Tips for Choosing the Right Massage Therapy School.
Research If the Program has all the Right Accreditations
An important and essential part of researching a massage therapy school is making sure the school is accredited and licensed. Having this credibility will allow and ensure you are receiving a high-quality education experience. In some states with regulations, massage therapy employees must receive a license or certification before proceeding with their practice in massage therapy. State regulations usually require graduating from an approved and accredited massage therapy program with a passing exam. Be sure to research all requirements in your state when pursuing a diploma in massage therapy. Additionally, it is best to research how long the school has been offering massage therapy training. This is a great indicator that the graduates have attained the proficiency to attain successful careers in massage therapy.
Check out the Requirements and Course Length
Every school is different and will have diverse course lengths for massage therapy. Most programs require 500 hours of completion of the program while others vary up to 1,000 hours or more. Make sure the hours for training are necessary to complete your diploma. Once you complete the program, graduates are qualified and required to take the Massage & Bodywork Licensing Examination (MBLEx), and the California Massage Therapy Council Certification (CAMTC). While Massage Therapist certification is required in California, five states do not license Massage Therapists now. Those states are Wyoming, Kansas, Oklahoma, Minnesota, and Vermont. Every other state has its requirements to obtain licensure in massage therapy.
How is the Curriculum Designed and Delivered?
While some schools specialize in one type of massage therapy, it is important to ask about the curriculum and the many types of massage you will be performing. Other schools offer training in various foundational modalities. Besides exploring the foundational types of massage therapy, you will want to check the massage therapy program about:
Learning anatomy and physiology
Learning medical terminology and documentation
Creating a strategy for a successful practice, business, or employment situation
Developing successful and ethical therapeutic relationships with clients
Identifying strategies for professional development
Implementing a self-care strategy
Performing massage therapy and bodywork for therapeutic benefit
Planning and organizing an effective massage and bodywork session
Most importantly, make sure the program offers hands-on training as part of its curriculum. While online learning is cost-effective and the current trend, at Healthcare Career College, live interaction, and the ability to practice is part of what makes our school unique.
Explore the Different Type of Training Courses and Specialization
Before considering taking massage therapy classes, it will be knowledgeable to know what type of massage therapist you want to become. Massage therapy could vary depending on what program you are enrolled in, and everyone has distinctive styles and ways of learning. Having an idea of what type of specialization can help you focus on your career and goals as a massage therapist. What type of techniques do you vision yourself mastering and passionate about as a massage therapist? Here are a few lists of the diverse types of specializations in massage therapy:
Acupressure Massage
Aromatherapy
Deep Tissue Massage
Deep Tissue Massage
Prenatal Massage
Reiki
Sports Massage
Swedish Massage
Every other technique serves its purpose and could benefit your patients in several areas. In addition, learning all the several types of massage therapy can become beneficial and enhance your educational experience. Many programs offer continuing education and job placement. It is always important to make time and do your research to find the right massage therapy program for you. Massage therapy programs include classrooms for lectures and hands-on practice for massage techniques.
Research: Is Massage Therapy Right for You?
Do your research. Speak to graduates about their educational experience who have excelled in their careers as massage therapists. This will give you an idea of time, terms of workload, and career development. Once you have determined all the information about massage therapy programs, take your time and reflect on what speaks to you. If you find the right massage therapy program, make sure the quality of education meets your expectation, enhances your professional growth, potential, and particular needs to reach your career goal. 
Is a Rewarding Career as a Massage Therapy for You? Get More Info…
If you're interested in learning more about careers as a Massage Therapist and exploring whether Healthcare Career College is right for you,  fill out the form on this page to receive more information.
For immediate questions, call (562) 804-1239
SOURCES: