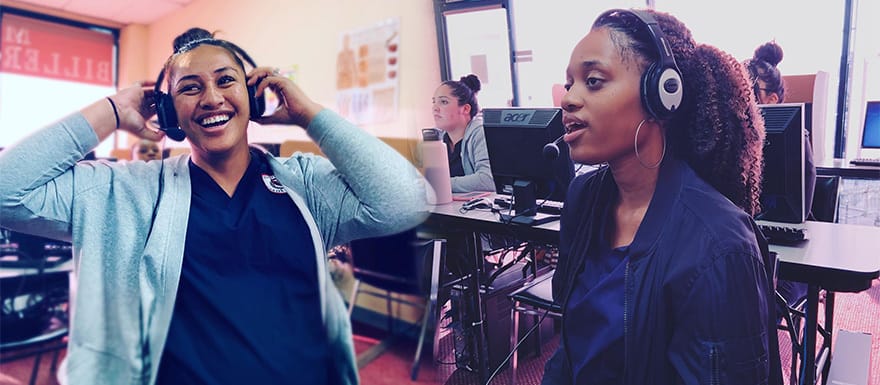 Are you searching for your dream Medical Biller and Coder job opportunity? Have you received an invitation to interview for a Medical Biller or Coder position? This article has been created to help prepare you for your upcoming Medical Biller and Coder interview. Preparing ahead of time will save you time and stress. Preparation is the key to success and will help you in future career opportunities. There are a few steps you can take to properly prepare you for any questions an employer may ask and help you stand out amongst several other applicants. If you want to make a lasting great first impression and land your first Medical Biller and Coder job then continue reading to find out how to prepare for a Medical Biller and Coder interview.
Prepare a Professional Resume
The first step to preparing for your Medical Biller and Coder interview will be to create and proofread your professional resume. A professional resume will include; relevant job skills, previous experience, education, certifications or licenses you hold, and your contact information. If you were enrolled or graduated from a Medical Biller and Coder program, your school may offer services to assist you with creating a professional resume. They will guide you on what to include, edit and proofread your document for accuracy and grammar. If you did not graduate or attend a medical training program, you can use the most recent resume you have available and tailor it to fit the needs of a potential employer. A professional resume will be error free, aesthetically pleasing, ideally one page long, and have a cover letter addressed to the employer. There are many resources online that provide samples of professional resumes which you can use as a guide to creating your own.
Research the Company
Employers may ask questions related to your knowledge of the company. Questions like: What do you know about us? What do we do here? What is our company objective? The last thing you want your employer to think is that you are not invested in growing with the company. It is important not only to the employer, but should be just as important to you as an employee. You want to know who you will be working for and determine if a job opportunity is what you are looking for. Hiring a new employee is an investment from both the employer and the employee. If you don't seem interested or motivated an employer might not take you seriously. Imagine if you were an employer, what type of candidate would you want to hire?
Prepare Questions to Ask the Interviewer
Although the employer or interviewer would be the person asking you questions, consider preparing questions ahead of time to ask towards the end of your interview. If you are unsure what questions to ask, here are a few that may be helpful:
What would my schedule be?
What are you looking for in a candidate?
What does a typical day look like?
Are there other opportunities for advancement?
Where do you see this company in a few years?
What are the next steps in the interview process?
Who would I report to directly?
How would you describe the work environment here?
Asking questions shows you are interested and you are serious about the job. Additionally, these questions may offer clarity when it comes to making a decision to accept or reject a job offer from a potential employer. Since every company's culture, environment, goal, and demand is different, candidates should seriously consider several factors for any job opportunity and determine if they see themselves growing in a position or not.
Practice Mock Interviews
Mock interviews are essentially practice interviews that you can do with anyone. Mock interviews prepare you to interact with employers in-person and hopefully build your confidence when making your first impression. Body language, in some instances, can give off the wrong impression if you are not mindful for example; crossed arms, fidgeting with your fingers, slouching, etc. A mock interview will help you practice introducing yourself, answering questions on the spot, present the proper body language, and work on professional etiquette.
Communication is key in any professional setting especially for an interview. You have to answer difficult questions and be able to answer in a timely manner. Additionally, your answers dictate your level of competence and understanding on the question that is being asked. It is important to practice communication with all types of people. How you communicate your point can make or break the conversation, so consider how you say something and what you are saying when communicating in an interview.
Having a friendly demeanor, being yourself, and having confidence will make a great first impression with employers, but this may not always be the case. Sometimes there is a disconnect between you and the interviewer and that is not in your control. Move onto the next opportunity and use that interview as a learning experience.
Interview-Ready Business Attire
Generally, working in an office setting requires business casual attire. Since Medical Billing and Coding is a medical administrative occupation, there may be instances where a Medical Biller or Coder will wear scrubs. Any uniform policy is completely dependent on the facility you work at and depends on the department you work in.
What is professional attire? As stated before, it is generally business casual which should be modest in nature, meaning you should be wearing office attire that covers parts of the body that may be considered inappropriate if not. Some examples of business attire can include:
Business Casual for Women
Dresses
Suits
Blouses
Skirts
Heels or flats
Light makeup
Business Casual for Men
Suits
Slacks
Button down dress shirts
Dress shoes
Clean shaved or upkept facial hair
Some facilities will provide company uniforms such as a shirt with their company logo or scrubs. Since every person's culture, religion, or background varies, every person should consider if their attire or hygiene will offend others. Hygiene is a part of professional attire and should be attended to on a daily basis. Be considerate when using perfumes or colognes as some people may have allergies or sensitivities to strong odors. If you are unsure what a company's uniform policy is you should ask during the interview.
Would you like to Pursue a Career as a Medical Biller and Coder?
After reading how to prepare for a Medical Biller and Coder interview, you are ready to crush the competition. You have a professional resume, researched the company you are interviewing for, practiced with mock interviews, and you are dressed to impress which will make you stand out from the crowd. Preparing for an interview can be nerve-racking and leave you doubting your ability to meet the demands of your career. Luckily, with the help of this article you will be equipped with the knowledge and confidence to land your first Medical Biller and Coder job.
You can use these steps for future career opportunities as well. If you were curious about a career as a Medical Biller and Coder and stumbled upon this article, you are in luck. Medical Biller and Coders are in demand and you can pursue this career in under a year. If you are interested in becoming a Medical Biller and Coder visit healthcarecareercollege.edu and speak with an admissions representative to get started today!
Is a Rewarding Career in Medical Billing and Coding Right for You? Get More Info…
If you're interested in learning more about careers in Medical Billing and Coding and exploring whether Healthcare Career College is right for you, fill out the form on this page to receive more information.
For immediate questions, call (562) 804-1239