Get the Skills to Become a Physical Therapy Aide in California
11-Month* Physical Therapy Aide  Diploma Program in South Los Angeles, CA
Physical Therapy Aides provide help when a patient is receiving physical therapy working under the supervision of a physical therapist. Physical Therapy Aides help patients by ensuring that their therapy sessions are productive. They prepare for each session by getting the equipment ready, sterilizing equipment and instruments, and keeping treatment supplies in order.
In addition, Physical Therapy Aides provide physical support to patients that require assistance with moving on and off therapy equipment. Aides are a vital team member of Physical therapy offices performing clerical duties.
As a Physical Therapy Aide, you will learn all the key skills to build a strong foundation as a successful member of the rehab team. We give you the professional skills necessary to work in a busy physical therapy environment.
Next Start Date: Oct 16thPhysical Therapy Aide Healthcare Career College - Paramount 8527 Alondra Blvd, Suite #128 Paramount CA USA 90723 Physical Therapy Aides prepare the treatment area, clean and set up equipment, and assist patients moving to and from treatment areas. Get the skills to become a vital team member of any Physical Therapy office in as little as 11 months*.https://healthcarecareercollege.edu/wp-content/uploads/2020/06/physical-therapy-aide-hero-opt.jpgHealthcare Career College
Healthcare Career College, located in Paramount, CA, serves Physical Therapy Aide students in Long Beach, Compton, Lakewood, Downey, Bellflower, Norwalk, Cerritos, the greater Los Angeles area and north Orange County.
The best way to see if Healthcare Career College is the right fit for you is to attend an information session. You can book an information session to get a true feel for what it's like to be a part of the Healthcare Career College community. Schedule an information session now or Get more info.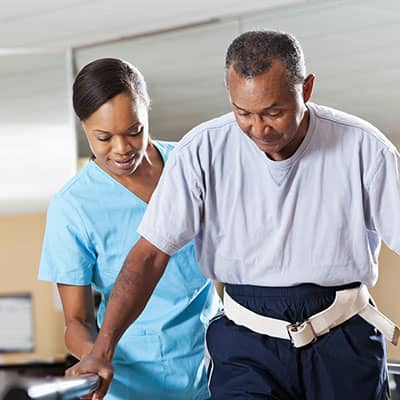 Physical Therapy Aide
11 Month* Diploma | $31,729 median annual salary**
---
26% Job Growth Over Next 10 Years
Graduates hired by massage clinics, hospitals, & health spas
Advance into Exercise Physiology, Acupuncture, Chiropractic Examination and much more!
* Program length when completed in normal time
** https://www.labormarketinfo.edd.ca.gov/OccGuides/Detail.aspx?Soccode=312022&geography=0604000031 visited on August 12, 2021. Salary source for physical therapist aides with the lowest 25th percentile earning $28,653 to the highest 75th percentile of workers earning $36,743.
Become a Skilled Physical Therapy Aide
During this program, you will learn:
Front and Back Office Clerical Duties
Swedish Massage Training
Deep Tissue Massage Therapy Training
Massage Techniques for Sports Massage Applications
Diploma Features:
Professional Hygiene and Ethics
Sanitation and Safety
Physiology
Anatomy
Massage Equipment and Safety
Proprioceptive Neuromuscular Facilitation Techniques
Job Outlook
As long as people are active there will continuously be a need for Physical Therapy Aides and Massage Therapists. Physical Therapy Aides need to be around to assist when individuals experience specific injuries. Today's growing population is exercising and moving more. People being more active in movement can lead to more physical injuries which leads to an increase in the need for Physical Therapy Aides.
The need for Physical Therapy Aides is on the rise. Employment of Physical Therapy Aides is projected to grow 26.4% from 2018 to 2028**, much faster than the average for all occupations.
Being enrolled in Healthcare Career College had opened many doors for me. As a student, I was always encouraged by the staff and my instructors every day. I was determined to make everyone proud, and learn as much as I could about ultrasounds. Everything that was available to us was extremely helpful and brought out every students potential.