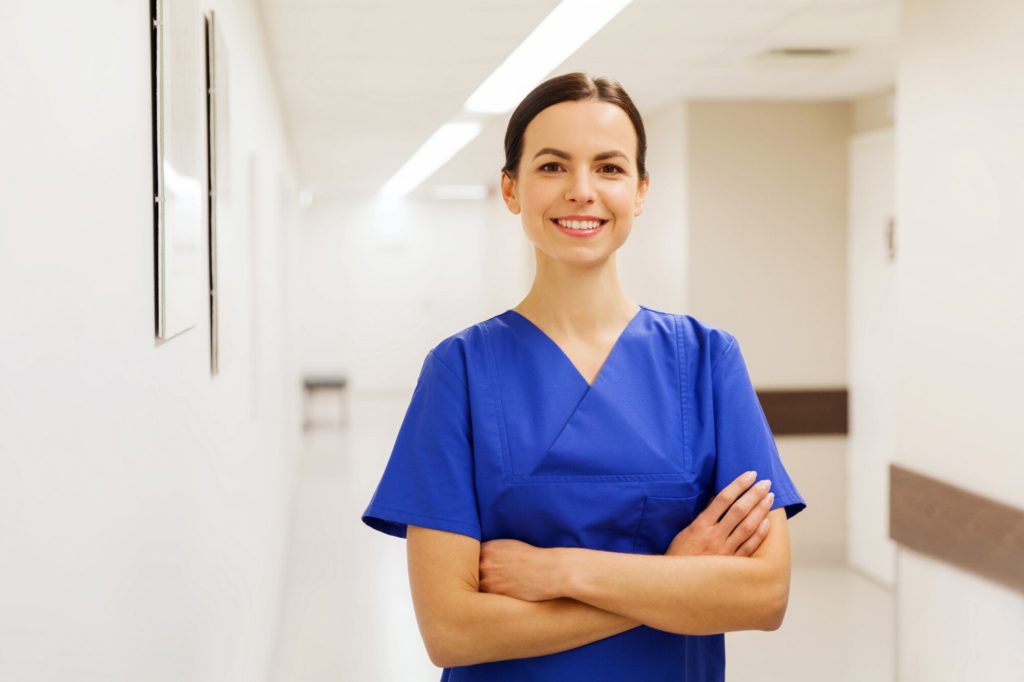 Medical assistants are an essential part of the healthcare industry. They are also one of the most in-demand occupations with a growth rate exceeding other occupation averages. According to the U.S. Bureau of Labor Statistics, employment for medical assistants is expected to grow 14% between 2022 to 2032.
If you're considering this unique career path, there are certain skills needed for a medical assistant. You'll need clinical skills, administrative skills, and interpersonal skills as well.
Ready to explore if this career opportunity is right for you? If so, keep reading to discover if you've got what it takes to become a medical assistant.
Clinical Skills Required for a Medical Assistant
With an estimated 117,800 job vacancies each year becoming available to fill over the next decade, becoming a medical assistant is a smart choice if you're looking for job stability. However, you will need to verify that you meet the clinical skills required for a medical assistant.
These clinical skills relate to the medical aspects of the job regarding the patient. Having the right clinical skills ensures proper patient comfort and safety.
Taking Vital Signs
Vital signs are an important aspect of working in healthcare settings. As a medical assistant, you will be responsible for accurately measuring and recording key elements of a patient's health upon coming into the office.
These elements include monitoring the patient's heart rate/pulse, blood pressure. respiratory rate, and temperature. If you notice any abnormalities in a patient's vital signs, you will need to make a note of them for the doctor to confirm.
Completing Bloodwork
Bloodwork is another important part of the clinical skills needed for a medical assistant. Medical assistants must be comfortable with being able to handle a patient's blood safely. They must also pass a phlebotomy program to learn the proper ways to draw blood.
Many patients are nervous about having their blood drawn. They may even pass out in the process. Having the necessary clinical skills to do it right the first time is beneficial.
Collecting Stool and Urine Samples
Urine and stool are useful diagnostic tools for determining patient health. Medical assistants must know how to safely handle and transport these bodily fluids for testing. If you have any aversion to stool or urine samples, this may deter you from becoming a medical assistant.
Performing CPR
One of the most basic skills needed for a medical assistant is the ability to perform CPR. According to the American Heart Association, when CPR is done correctly, it can double or triple the chances of survival due to sudden cardiac arrest.
If a patient becomes unresponsive due to cardiac arrest, they may require CPR. A medical assistant trained and certified in CPR must remain cool under pressure and be able to administer CPR effectively if needed in healthcare settings.
Administering EKG Tests
An EKG is a test that monitors and records heart rhythms. It can show if a patient has any signs of inflammation and fluid or heart attack symptoms. Specialized training may be required to learn how to use an EKG machine properly.
Suture Removal
A patient who receives sutures for an injury may have to have them removed after a certain time. As a medical assistant, it may be your job to remove these sutures in medical settings.
You will need to understand how to remove sutures so that the area stays free of infection. If there are any other abnormalities or signs of infection around the wound site, you will also need to identify these and inform the physician.
Applying Special Dressings
Medical assistants also need to be able to manage proper bandaging practices. This relates to dressings and ointments for deeper and larger wounds or burns. The area must be cleaned and sterilized to prevent further infection.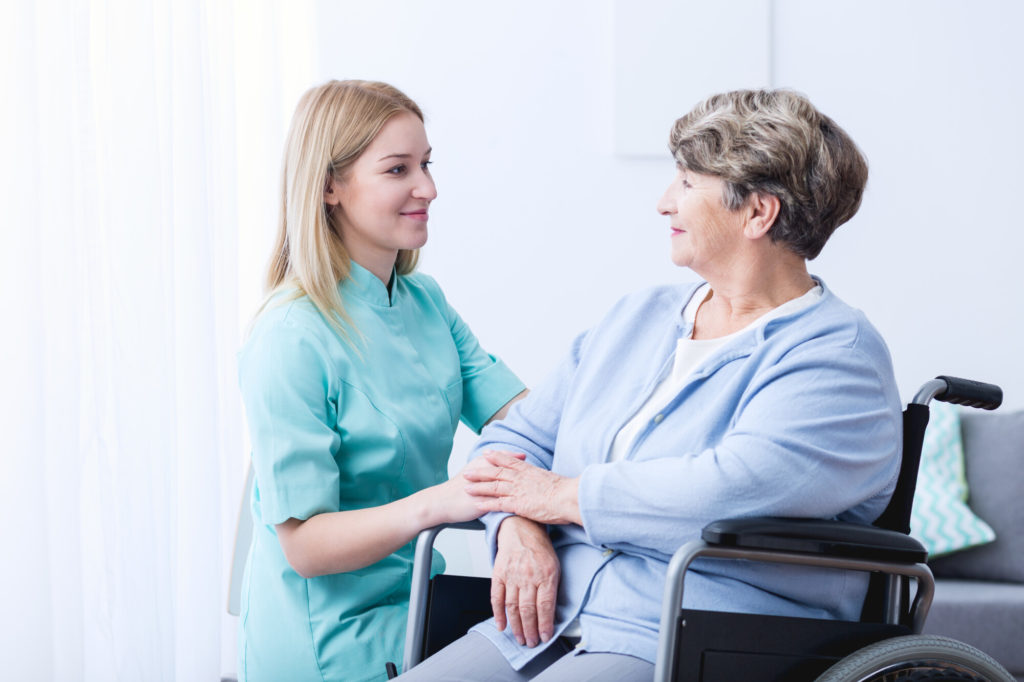 Administrative Skills Needed for a Medical Assistant
Being a medical assistant gives you the ability to wear many hats in the healthcare industry. This means you will have to have the right administrative skills needed for a medical assistant as well. Administrative skills relate to aspects such as using computer systems and software in medical settings.
Charting Visit Notes
Since most medical offices have gone digital, you will have to have an understanding of how to use the computer system for charting patient notes.
You must be able to properly chart vital signs and specific patient notes for each visit. This is imperative for tracking patient health over time.
Scheduling Appointments
If you're tasked with helping schedule future patient appointments, you must also have a good grasp of your clinic's patient scheduling system. You will need to verify proper patient information, appointment times, and dates.
You also need to ensure that the patient's appointments are saved in the system. Failure to do so could result in important missed appointments or double bookings.
Contacting Insurance Companies
You may also need to contact insurance companies on behalf of your patients. This may be necessary to obtain prior authorization for a procedure or to verify payments and current information.
In some cases, having knowledge of medical billing and coding are skills needed for a medical assistant.
Patient Billing
Medical assistants are often responsible for helping manage patient payments. For patients with overdue accounts, you may need to send out billing reminders or set up payment plans.
If a patient is having trouble paying their bill, you may also need to direct them to the right resources for financial assistance.
Clinic Organization
Organizational skills are often seen as a big plus for medical assistants in healthcare settings. You will need to keep the front office and the clinic itself in the best shape possible.
This may include organizing the medical supplies and keeping files and other in-office aspects clean and tidy. Doing so will enable your medical office to run more smoothly.
Interpersonal Skills Needed for a Healthcare Assistant
Beyond clinical and administrative skills, medical assistants also need to have good interpersonal skills. Interpersonal skills, or, soft skills, are those skills you use to interact and communicate with others.
This applies to patients as well as other medical assistants and clinicians. Here are some interpersonal skills needed for a medical assistant.
Empathy
Having empathy is a huge part of becoming a medical assistant. Oftentimes, patients will come to you feeling sick and vulnerable. You need to show patients that you care about them and that you empathize with what they're going through.
If a patient is telling you what they're experiencing, you should take the time to fully listen to them. This can go a long way to impacting good patient care.
Compassion
Empathy and compassion often go hand-in-hand in medical settings. You feel for their struggles. You must display compassion for your patients above all.
Even if you're stressed out, you need to remain compassionate towards your patients. They may be receiving bad news or are feeling poorly. So, even if you are going through issues of your own, you need to put these issues aside for your patients.
Good Communication
Good communication is vital in medical settings. You not only need to be an empathetic listener, but you also need to communicate what the patient told you to the physician. If there are any specific instructions the patient needs to understand, you must also ensure that you communicate these clearly to them.
Communication skills are also essential between medical assistants and physicians. You want to be sure no important information is being left out or miscommunicated regarding patient care.
Patience
Having patience is another one of the most important skills needed for a medical assistant. You may get caught up in a busy day of back-to-back appointments and face multiple demands for your attention. Patients will likely be stressed out and anxious too, so you will need to show them grace by being good-natured towards them.
Adaptability
The ability to think on one's feet is one of the most crucial skills needed for a medical assistant. You will often be required to make snap decisions or to act very quickly if a patient is in distress. You will need to be flexible and adapt to changing situations as they happen without getting overwhelmed.
Critical Thinking
Medical assistants are also usually one of the first sets of eyes on a patient.  As a result, they may notice things about a patient that need to be addressed like a limp or shaking hand.
Using their knowledge, they will be able to determine what the best course of action is. A good medical assistant will also be able to inform the physician of any changes they see in a patient from the get-go to get them started on the right treatments.
Become a Trained Medical Assistant with Healthcare Career College Today
Medical assistants are in-demand and invaluable parts of the dynamic healthcare industry. If you have these skills needed for a medical assistant, then the Medical Assistant Program at Healthcare Career College may be just what you're looking for.
Healthcare Career College, located in South Los Angeles, CA is the place for you. Our 11-month Medical Assistant Diploma Program is the best in LA. You can receive the training you need to succeed with flexible schedules, small class sizes, and financial aid and scholarship opportunities available.
If you're ready to start an exciting career as a medical assistant, apply online today!