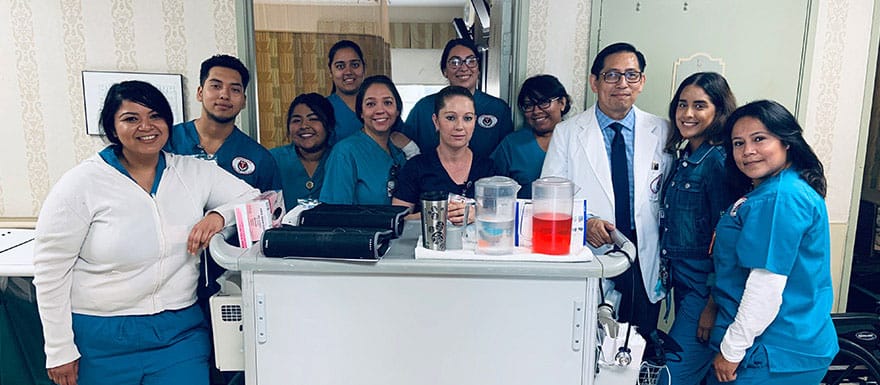 There are many Licensed Vocational Nursing programs available, but how do you know if they are accredited or not? You may be looking for a friend, yourself, or a relative and are finding it difficult to differentiate between several schools that offer a nursing program. Accreditation is important because it identifies if an institution has the credentials to train, educate, and prepare students to sit for their licensing examination. In nursing, accreditation ensures that a nursing program is adhering to common standards of quality set by a United States department of education approved agency. If an institution is not accredited there is no minimum standard they follow, and students are taking a risk as far as the quality of education they may receive. It is encouraged that students do their research on potential nursing programs and ensure they are accredited by using these three steps below.
Use an Internet Search Engine
The internet is a great resource for almost anything you are trying to learn about, but it is important to filter through several different websites that may not offer the most accurate information. Licensing requirements vary from state to state, so it is important to understand the accreditation of a school's particular state. When utilizing an online search engine, you should include keywords such as your state, accreditation, and licensed or registered nursing. Once your search results are populated on your device, filter through and locate the more reliable web addresses ending in; .org, .gov., or .edu. It is always a good idea to do a thorough search because there are many websites that may not provide the most accurate and up-to-date information.
Ask Family and Friends
If you have friends or relatives that are nurses or are going to school to become a nurse, you can ask them if they know of any accredited nursing schools near you. Asking someone who has previously attended a nursing program or healthcare institution is a great way to get a perspective of what an accredited nursing school is like and how you can prepare as an aspiring nursing student. They may be able to answers questions related to licensing requirements for your state, financial aid, and prerequisites you may need prior to enrolling.
Search Your Local Area
If you cannot access the previous two options to locate an accredited vocational nursing program, then you can search your local area by means of; driving, walking, biking, etc. You can find schools in your area that may offer healthcare career programs just by stumbling onto a campus and asking questions. This may offer additional challenges because we are in the midst of the COVID-19 pandemic and many schools are by an appointment only basis, but they may have availability to see you, especially since you are interested in attending their school. Look for signs, advertisements, or students who may be dressed in scrubs that will lead you to a vocational school in your area. Once you are able to speak to the admissions department or a faculty member, ask them if they offer an accredited vocational nursing program.
Are You Interested in Becoming a Nurse?
Nursing is an amazing career that continues grow in demand. If you are someone who is looking for a career that involves working closely with patients, having compassion, and working as a team then a career as a nurse may be for you. Nursing has a great job outlook, benefits, and career advancement if you ever would like to further your career. Nurses can work in a variety of settings which can include; nursing homes, hospitals, clinics, and private physicians' offices. If you are interested in a career as a nurse then opt in for our lvn program and speak with an admissions representative to get started today!
Is a Rewarding Career in Vocational Nursing Right for You? Get More Info…
If you're interested in learning more about careers in Vocational Nursing and exploring whether Healthcare Career College is right for you, fill out the form on this page to receive more information.
For immediate questions, call (562) 804-1239