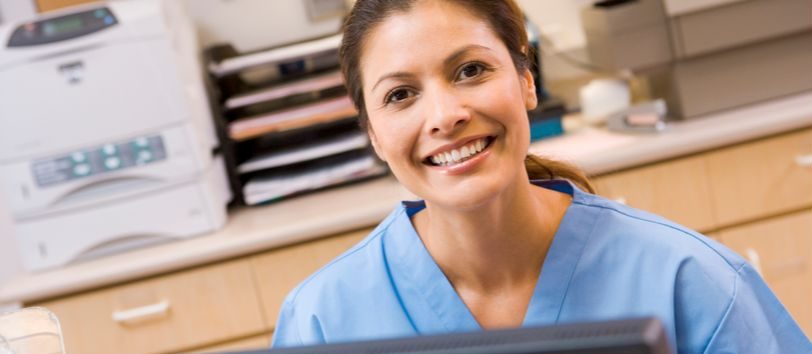 Are you considering a career in healthcare, but you're not interested in working with needles or other hands-on procedures? A career in medical billing and coding may be perfect for you.
Medical billing and coding refers to the set of practices used to categorize the healthcare services provided to patients and impacts everything from patient billing to the quality of care patients receive. If you would like to learn more about what Medical Billers and Coders do, continue reading.
As a Medical Biller and Coder, your tasks will include:
Ensuring that a patient's account is complete before it's processed
Entering accurate and thorough diagnosis and procedure codes for each service provided to the patient
Corresponding with various insurance companies to ensure claims are being processed quickly and correctly
Answering requests from patients, providers, and payers regarding services provided on accounts
Where Do Medical Billers and Coders Work?
You will find Medical Billers and Coders working in various settings, including hospitals, home healthcare agencies, physician's offices, insurance companies, medical supply companies, and more. Once they've gained experience, many Medical Billers and Coders work from home or run their own business!
Why is Medical Billing and Coding Important?
Medical Billers and Coders play a key role in the delivery of patient care. They work behind the scenes to ensure that your healthcare organization receives payment for services, reduces costs, and creates financial reports.
As a Medical Biller and Coder, you play an important role in not only the operational side of the healthcare industry but in the hospitality side as well. By accurately processing and coding claims, Medical Billers and Coders help to ensure that patients aren't overcharged and help providers deliver high-quality administrative care.
How To Become a Medical Biller and Coder
To become a Medical Biller and Coder, you must have a high school diploma and a clean criminal record. Next, you need to complete a Medical Biller and Coder program. Earning a Medical Billing and Coding diploma is essential for those who want to enter the field with a solid foundation of knowledge.
Healthcare Career College's Medical Biller and Coder program can be completed in as little as 11 months*, so you can quickly get established in a rewarding career.
Once you've completed your program, you can choose to get certified to show employers that you've demonstrated all the important skills required to succeed on the job. NHA and NCCT offer nationally recognized certifications for medical billing. Healthcare Career College is an approved testing site for both the NHA and NCCT certification exams.
That's it! You're ready to start a career as a Medical Biller and Coder. If you're interested in this career path, it's important to choose a Medical Billing and Coding school that will prepare you with the skills and hands-on training you'll need to succeed. Healthcare Career College's Medical Biller and Coder program in Paramount, CA will prepare you to work in this rewarding field.
Is a Rewarding Career in Medical Billing and Coding for You? Get More Info…
If you're interested in learning more about careers as a Medical Biller and Coder and exploring whether Healthcare Career College is right for you, fill out the form on this page to receive more information.
For immediate questions, call (562) 804-1239
*Program length when completed in normal time.