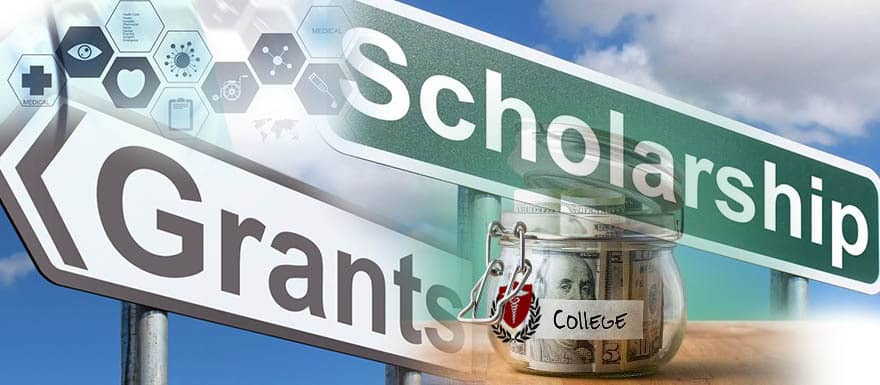 Making the decision to go back to school should not be determined by your ability to afford tuition. There are plenty of resources available to low-income students where you may be able to pursue a medical career for free. Whether you are a single parent, unemployed, or working part-time, there are a few options where you can lower your out-of-pocket fees and better your future for a fraction of the costs.
Funds and resources available will vary according to the state you reside in, so check with your local social services office or school financial aid department for more information. The amount of tuition you are required to pay will vary depending on the type of medical program you are interested in attending. Degree awarding, time intensive, all-inclusive medical programs will be a larger investment when compared to certificate awarding programs.
This article will explain a few ways students can pay for a medical career program and possibly eliminate all out-of-pocket costs. Continue reading if you would like to learn 3 Ways to Pursue a Medical Career for Free in California.
Grants
Grants are awarded based on financial need to be used for education expenses. This particular type of financial award is not required to be repaid, meaning grants are free federal money available to students who qualify (for example: FASFA or Free Application for Federal Student Aid). There are application deadlines that vary depending on the type of grant. It is encouraged that students complete all necessary applications and submit required documentation before your first day of school, so there are no delays in financial aid disbursement.
Grants are a great way for students to fund their education without creating debt in the process. Since grants are primarily based on financial need, some students may not qualify for the full grant or not at all. Speak with your school's financial aid department to get a rough estimate of what you may qualify for.
Scholarships
Scholarships are similar to grants, but different in some ways. Scholarships can be based on talent, merit, or academic performance. Grants are based on financial need and applicants will need to meet certain criteria to qualify. There are a variety of scholarships available through different sources, such as: foundations, nonprofit organizations, private businesses, and schools. To increase the likelihood of receiving a scholarship, it is encouraged students apply early and often. One example is athletic scholarships, which are based on talent and academic performance.
School Savings Account
Another way students can save out-of-pocket costs would be to start a school savings account. This can be done by your parents prior to graduating from high school or through your own funds from previous employment. Since there is no age limit to pursue a medical career, students can start saving towards school tuition prior to enrolling. For certain individuals this may not be the most economically available option, but if you can it would benefit you in the long-run in terms of any debt you may incur.
Not only can you start a school savings account, but you can bundle all three options to further cover your tuition costs. Applying for grants, scholarships, and funding a school savings account is highly encouraged since it would virtually leave you with little to no debt after graduation.
Start a Career in the Medical Field for Free!
Being able to afford tuition shouldn't be the determining factor that dictates if a person can go back to school or not. No matter what your financial circumstances are, everyone should be able to pursue a medical career without worrying about how to pay for school tuition. This article was intended to shed light on the several community resources that are available to certain groups of people. Although some programs are designed for low-income and specifically categorized families and individuals, there are alternatives that can help lower your out-of-pocket costs.
Resources such as Scholarships, Grants, and School Savings Accounts are available to those who are struggling to afford school with the goal of encouraging people to better their lives through education and career training programs. If you are interested in pursuing a career in the medical field then visit healthcarecareercollege.edu and speak with an admissions representative to get started today!
Is a Rewarding Career in Healthcare Right for You? Get More Info…
If you're interested in learning more about careers in Healthcare and exploring whether Healthcare Career College is right for you, fill out the form on this page to receive more information.
For immediate questions, call (562) 804-1239
References
http://www.collegescholarships.org/grants/states/california.htm
https://edd.ca.gov/unemployment/California_Training_Benefits.htm
https://dpss.lacounty.gov/en/jobs/gain.html
https://healthcarecareercollege.edu/