Start a Rewarding Patient Care Technician Career in California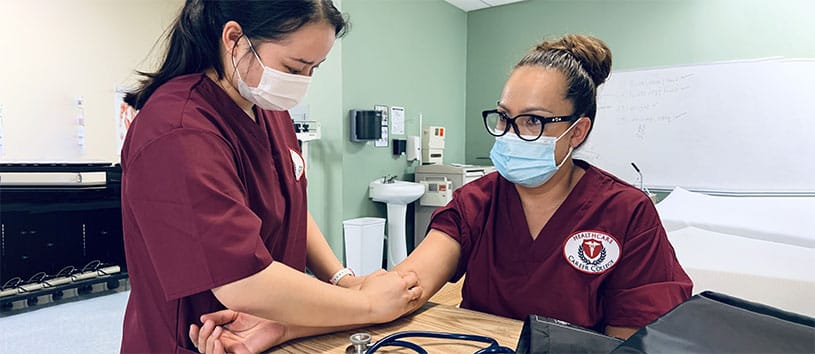 11-Month* Patient Care Technician Diploma Program in South Los Angeles, CA
A multi-skilled Patient Care Technician with education and laboratory procedures and clinical skills training as a Medical Assistant, Nurse Assistant, and Home Health Aide all in one are more equipped to get hired and work in a variety of out-patient or in-patient healthcare settings.
​This course prepares students for the Vocational Nurse and Ultrasound Technician programs. For working Medical Assistants, Phlebotomy Technician is a good option.
Next Start Date: Dec 14thPatient Care Technician Healthcare Career College - Paramount 8527 Alondra Blvd, Suite #128 Paramount CA USA 90723 Learn what it takes to work closely with patients in a health care industry as a Patient Care Technician in as little as 11 months*. You will tend to ill and injured individuals under the supervision of doctors, nurses, and medical professionals.https://healthcarecareercollege.edu/wp-content/uploads/2020/05/istock_8064653_patient_care_tech_hero.jpgHealthcare Career College
Healthcare Career College, located in Paramount, CA, serves patient care tech students in Long Beach, Compton, Lakewood, Downey, Bellflower, Norwalk, Cerritos, the greater Los Angeles area and north Orange County.
The best way to see if Healthcare Career College is the right fit for you is to attend an information session. You can book an information session to get a true feel for what it's like to be a part of the Healthcare Career College community. Schedule an information session now or Get more info.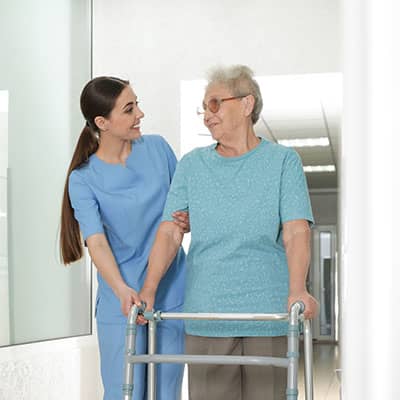 Patient Care Technician
11 Month* Diploma | $43,830 median annual salary**
---
14% Job Growth Over Next 10 Years
Graduates hired by nursing homes, hospitals, & home healthcare services
Advance into Nursing, Medical Assisting, Geriatric Care and much more!
* Program length when completed in normal time
** https://www.labormarketinfo.edd.ca.gov/OccGuides/detail.aspx?Soccode=311014&Geography=0601000000 visited on August 12, 2021. Salary source for orderlies with the lowest 25th percentile earning $33,270 to the highest 75th percentile of workers earning $53,350.
Become a Skilled Patient Care Technician
The Patient Care Technician training program from Healthcare Career College is designed to give you the hands-on training, practical experience and industry know-how it takes to successfully pursue a rewarding Patient Care career.
During this program, you will learn:
Taking patient Vital Signs and Medical Histories
Drawing Blood
Preparing Exam Room for the Doctor
Electocardiography (EKG)
Electronic Health Records and Office Skills
Patient Medical Records and Insurance Billing
Nurse Assisting and Home Care
Job Outlook:
Opportunities in both customer service (front office) and clinical (back office) positions
Hospital jobs available
Small and large organizations hiring
Employment growth of 14.3% from 2018 to 2028**
Career growth potential
Certification is accepted nationally
Career Opportunities
Graduates of Patient Care Technician schools can choose to work in doctors' offices, medical clinics or laboratories, hospitals, nursing homes and in-home care.
Our graduates have been hired by:
College Hospital
Kaiser Permanente
DPSS
VA Medical Center
And more!
Median Pay: $16.02/hour**
View Patient Care Technician job postings in Paramount, CA on Indeed.com
Check Out Other Healthcare Career Training Opportunities at Healthcare Career College
Medical Assistant
Medical Billing and Coding
Dental Assistant
Physical Therapy Aide
Massage Therapy
Is a Rewarding Career in Patient Care Technology Right for You? Get More Info…
If you're interested in learning more about careers in Patient Care Technology and exploring whether Healthcare Career College is right for you, fill out the form on this page to receive more information.
For immediate questions, call (562) 804-1239
*Program length when completed in normal time.
**Source: EDD/LMID Occupational Employment Statistics Survey 2021