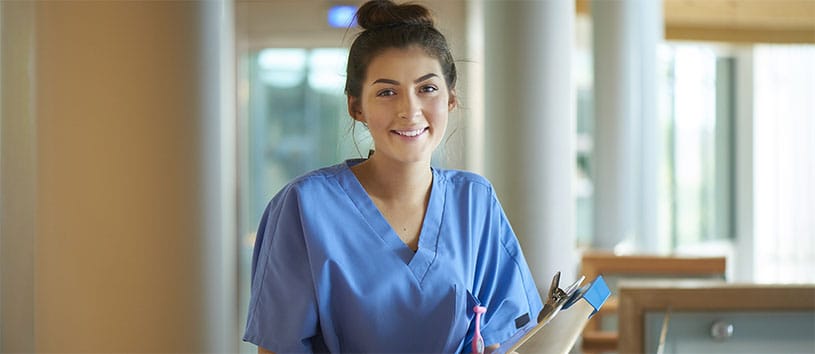 Are you interested in working with patients and gaining skills in both clinical and administrative roles? Then Medical Assistant training may be right for you. Medical Assistants play a vital role in the healthcare industry, providing services for both medical professionals and patients.
If you're curious about becoming a Medical Assistant, it would be useful to understand what they do on a daily basis. To learn what a day in the life of a Medical Assistant looks like, continue reading below.
Medical Assistant: What to Expect During a Work Shift
At the beginning of their shift, a Medical Assistant will check the appointment schedule and accept more if the doctor has time available. They may call, message, or email patients to remind them about their planned visits.
They will then need to prepare exam rooms for upcoming patients. That includes making sure the rooms have the needed supplies and sterilized medical instruments for any procedures scheduled for the day.
Before moving on to assist patients, a Medical Assistant will usually check in with the nurse practitioner or supervisor to see if any administrative or clinical duties require immediate attention.
Some examples of daily administrative tasks for Medical Assistants include:
Keeping inventory of lab equipment and medical supplies
Checking and updating patient records and reviewing medical histories
Answering phone calls and scheduling appointments
The clinical duties a Medical Assistant performs are also extremely important. Their daily clinical tasks may include:
Interviewing patients about their symptoms
Taking patients' vitals and measuring their weight and height
Recording the results of lab tests
Once patient exams have finished for the day, the Medical Assistant helps clean the exam rooms and put away the medical equipment.
Medical Assisting Work Environment
Medical Assistants can be found working in doctors' offices as well as specialists such as cardiologists, oncologists, podiatrists, dermatologists, pediatricians, and OB/GYN physicians. They may work full-time or part-time and have the option to choose morning, afternoon, or evening shifts. Most Medical Assistants generally work 40 hours per week but may put in overtime or work on weekends if necessary.
Summary
To summarize, a Medical Assistant's day is very busy, but also very rewarding. If you're interested in this career path, it's important to choose a Medical Assistant school that will prepare you with the skills and hands-on training you'll need to succeed. Healthcare Career College's Medical Assistant program in Paramount, CA will prepare you to work in this rewarding field.
Is a Rewarding Career as a Medical Assistant Right for You? Get More Info…
If you're interested in learning more about careers as a Medical Assistant and exploring whether Healthcare Career College is right for you, fill out the form on this page to receive more information.
For immediate questions, call (562) 804-1239