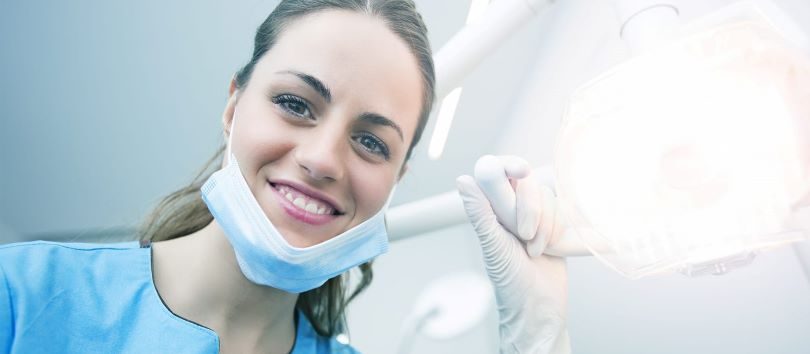 Are you looking for a Dental Assistant program in California? There are many Dental Assisting programs out there. With so many options available, finding the right one for you can be challenging. There are many factors to consider, including hands-on training, certification prep, job placement assistance, and more.
If you'd like to learn how to choose the right Dental Assistant program, continue reading.
Hands-On Experience
You should always prioritize schools that include an externship. An externship allows students to get a good grip on what the responsibilities of their role are in real life. They also allow for networking and mentorship opportunities that can be invaluable in establishing you in your career.
Healthcare Career College's Dental Assistant program includes a 160-hour externship, so you'll have the opportunity to learn alongside working professionals and gain valuable experience in a dental office environment.
Small Class Sizes
When you're looking at various Dental Assistant schools, ask about the class sizes.  If you are attending a school that has large, crowded classrooms it may mean that you won't get the one-on-one attention that you'll need to gain the skills to work as a Dental Assistant.
Enrolling in a Dental Assistant program with small classes will allow you to receive individualized attention from your instructor. At Healthcare Career College, our friendly and knowledgeable instructors will give you the attention you need and help you to learn the skills that will lead to your new career as a Dental Assistant.
Financial Aid
For anyone looking to further their education, cost is an important factor. It's important to know the cost of your desired school's Dental Assistant program before enrolling. Apart from tuition fees, you should inquire about payment options, as well as scholarships, grants, or loans.
At Healthcare Career College, if you make the decision to enroll in our Dental Assistant program, you can schedule a meeting with a Financial Aid advisor to get an estimate of what you qualify for. We have a wide range of financial assistance options available to you if you need it. Financial aid is available to those who qualify.
Job Placement Assistance
Before choosing to attend a program, it's important to learn if the school helps you find a job once your program is finished. By enrolling in a Dental Assistant school that offers job placement tools and resources, you can boost the likelihood of quickly finding your dream job following graduation.
When you graduate from Healthcare Career College, we work hard to help you to find that job. Employers in the area know that we put our Dental Assistant students through rigorous education and that our students are well prepared upon graduation.
Certification Prep and Testing
When inquiring about different schools, you may also want to ask if the program prepares its students to pursue certification, and if so, which exams? While certification may not be required in every instance, it can certainly enhance your chances of securing gainful employment in the Dental Assisting field.
Our Dental Assistant program in Paramount, CA includes free certification prep and testing. Gaining your Dental Assistant certification proves that you are capable and competent, and it can open employment opportunities for you.
Is a Rewarding Career as a Dental Assistant Right for You? Get More Info…
If you're interested in learning more about careers as a Dental Assistant and exploring whether Healthcare Career College is right for you, fill out the form on this page to receive more information.
For immediate questions, call (562) 804-1239