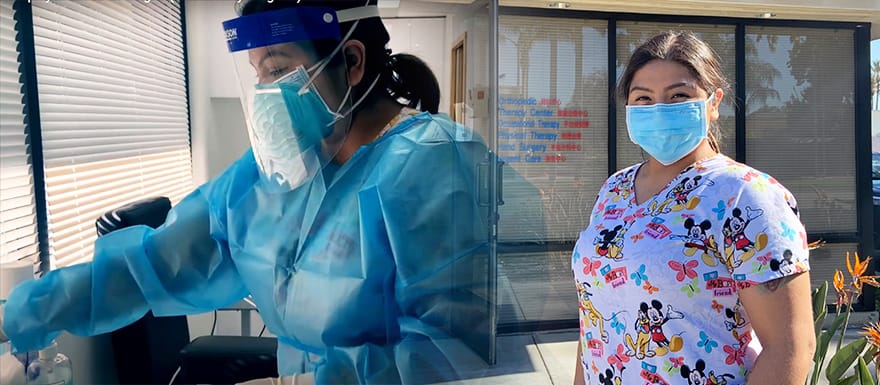 A Student's Journey to Becoming a Phlebotomy Technician
Healthcare Career College's recent Phlebotomy Technician program graduate, Ingrid, has found success after graduation. She set her career goals, put in the work, and stayed focused despite the daily challenges she faced. Starting from humble beginnings as a stay-at-home mother, she found time to further her career as a Medical Assistant. Ingrid always knew she wanted to become a Phlebotomy Technician, but wanted to find a school that fit her needs. She later made the decision to enroll into Healthcare Career College's Phlebotomy Technician program.
Since enrolling, Ingrid has experienced personal growth, obtained her Phlebotomy Technician credentials, and advanced her medical career. She is grateful for the resources, training, and career placement assistance Healthcare Career College provided through attending the Phlebotomy Technician program. Ingrid is now enjoying her new career as a Phlebotomy Technician working at A&C Urgent Care. She finds her work rewarding and fulfilling through her Phlebotomy Technician career that improves her community's health one encounter at a time. If you are interested in becoming a Phlebotomy Technician and would like to experience the same success as Ingrid, then visit healthcarecareercollege.edu and speak with an admissions representative to get started today!
Is a Rewarding Healthcare Career Right for You? Get More Info…
If you're interested in learning more about careers in healthcare and exploring whether Healthcare Career College is right for you, fill out the form on this page to receive more information.
For immediate questions, call (562) 804-1239