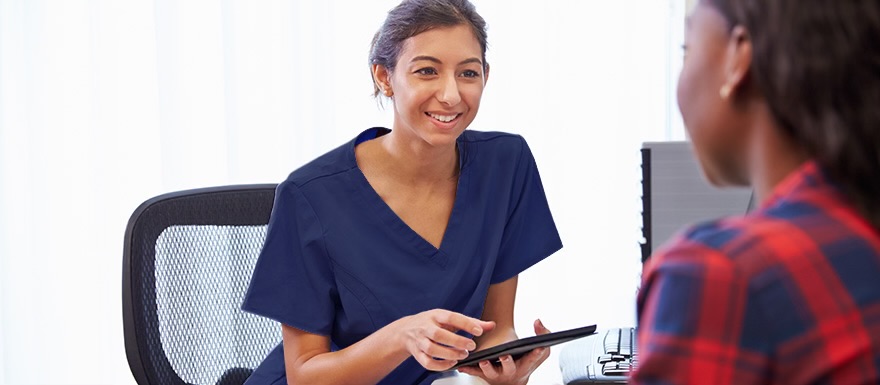 One of the greatest benefits of starting a career is the satisfaction you will encounter after you've met your goals. Medical Billing and Coding is a rewarding career because they are valuable members of the healthcare system. When you think about life-saving healthcare occupations, Medical Billers and Coders ensure that data is accurate and prompt to deliver correct treatment that keeps hospitals and clinics running and thriving. In addition, their job is integral to reducing costs and generally ensuring that patients' medical histories are organized and recorded correctly. The field also offers flexibility, work, and life balance.
Medical Billers and Coders are an essential part of the revenue cycle and play a very important role in healthcare statistics, fulfilling an important administrative function within the industry of healthcare. Employment of medical secretaries, including medical billing and coding specialists, are projected to increase 9% from 2020 to 2030, according to the U.S. Bureau of Labor Statistics (BLS).
So are you ready to become a Medical Biller and Coder? Here are a few facts that you need to know:
Medical Billing and Coding is Fast-Paced Industry
Because of the increasing rate of technology and software throughout the years, changes have taken place in medical billing and coding. This is mainly due to the introduction of electronic health records (EHRs.) This improves and makes patient medical records more efficient and quicker to share and use. In addition, it also cuts down costs and reduces common mistakes, which makes the ability to work efficiently in a fast-paced environment. The role of medical billing and coding specialists stay vital and at the core of all reforms, which makes continuous learning and adaptability crucial in a fast-paced environment.
Medical Billers and Coders Can Work in Many Places
If you are concerned about employment opportunities when thinking about changing careers, medical billers and coders always have jobs! You will have the opportunity to work in a variety of healthcare settings. You can work in hospitals, nursing homes, clinics, medical labs, and even administrative support centers. Many organizations are always requiring experts in the field and guarantee there is a scope of opportunities with such a dynamic job market.
Job options for Medical Billers and Coders are:
Coder
Health Information Clerk
Health Information Specialist
Health Information Technician (or Health Information Tech)
Medical Billing Manager
Medical Billing Specialist
Medical Coding Specialist
Medical Records Analyst
Medical Records Clerk
Medical Records Coordinator
Medical Records Director
Medical Records Technician (or Medical Records Tech)
Medical Billers and Coders Shifts Are Flexible
Another fulfilling element about medical biller and coder professions are you can manage a flexible schedule day and night. Many healthcare institutions such as hospitals, clinics, private physician offices, and even insurance companies and clearinghouses offer medical billing and coding jobs that operate 24/7. There is always a demand for positions for various schedules in the field. You can always switch to a rotating shift if there is a more flexible schedule that applies to you and fits your need.
How Long It Takes to Become a Medical Biller and Coder
If you decide to enroll in an associate degree program, it generally takes about two years to complete your training and earn your degree. But many diploma programs for medical billers and coders can be completed in under a year. Becoming a medical biller and coder does not require previous experience or additional credentials. This career is an excellent option for anyone looking to start a rewarding healthcare career in a short amount of time. Once a medical billing and coding program has been completed, students can sit for their national credentialing examination to become certified. Once you take exams through AAPC (American Academy of Professional Coders) or AHIMA (American Health Information Management Association), you will receive your certification and be ready to work in a variety of healthcare settings. These certifications are nationally acknowledged and encouraged as the general standard for employers.
Train to Become a Medical Biller and Coder
If you are ready to start a rewarding career as a Medical Biller and Coder today, or you would like more information about the Medical Billing and Coding Program here at Healthcare Career College, then click here. We are here to help you reach your career goals!
Is a Rewarding Career as a Medical Biller and Coder Right for You? Get More Info…
If you're interested in learning more about careers as a Medical Biller and Coder and exploring whether Healthcare Career College is right for you, fill out the form on this page to receive more information.
For immediate questions, call (562) 804-1239
SOURCES: