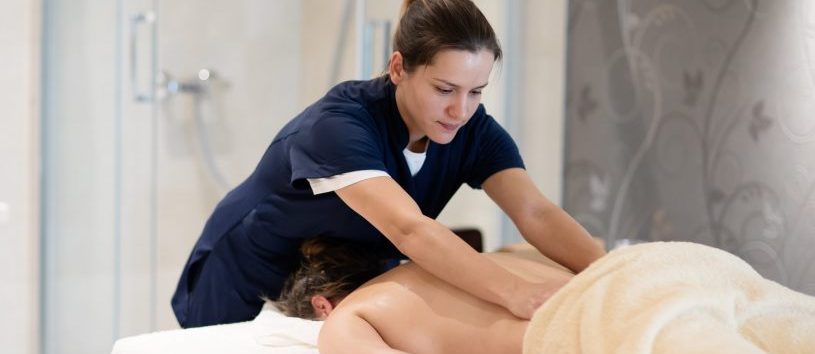 Do you know exactly what a Massage Therapist is? You will be surprised to learn about the aspects of a career as a qualified Massage Therapist. Continue reading to learn more about what to expect when you become a Massage Therapist.
You Can Choose from a Variety of Workplaces
One of the best things about becoming a Massage Therapist is the ability to work in a variety of workplaces, so if you have an interest in travel, or in changing up your workplace, this might be the right fit for you.
Massage Therapists can work in a variety of spaces, including hotels, cruise ships, spas, nursing homes, or you could even work from home if you build up a large enough client base and have the appropriate space to do so.
Your Hands Will Be a Valuable Tool
As far as tools of the trade are concerned, your hands will be one of your most important assets as a Massage Therapist (so remember to take care of yourself while you are taking care of others!). Other than that, you'll have a massage table — or chair, in some circumstances — and a range of lotions and oils ready to suit your client's needs.
Your Training Will Go By Quickly
Once you've decided to become a Massage Therapist, you will realize that most Massage Therapy programs can be completed relatively quickly. Students can typically complete their initial Massage Therapy training, pass the MBLEx, and start their career as a Massage Therapist in about one year.
Healthcare Career College's Massage Therapy program can be completed in as little as 11 months*, allowing you to get started in a rewarding career in a short period of time.
You'll Be Helping Others Each Day
The most rewarding part of being a Massage Therapist is helping those in pain, recovering from injury, or suffering from stress. Massage therapy speeds up the healing process, improves circulation, and can even restore emotional balance. Your patients will look forward to their appointments and seeing you, which will make a huge impact on how you feel going to work each day.
Summary
When you make the decision to become a Massage Therapist, you'll discover a lot of interesting things about the career itself. Now that you know what to expect, are you considering a career as a Massage Therapist? If you're ready to take the next step toward this rewarding and exciting profession, learn more about Healthcare Career College's Massage Therapy program in Paramount, CA today.
Is a Rewarding Career as a Massage Therapist Right for You? Get More Info…
If you're interested in learning more about careers as a Massage Therapist and exploring whether Healthcare Career College is right for you, fill out the form on this page to receive more information.
For immediate questions, call (562) 804-1239
*Program length when completed in normal time.