Women's History Month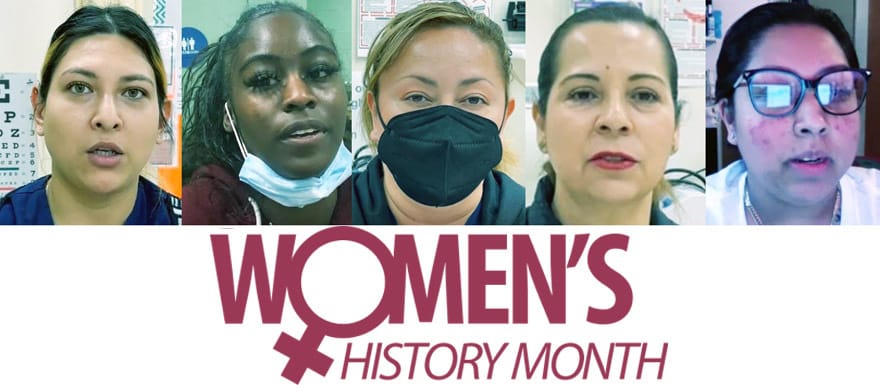 Women's history embodies the unique qualities women possess and their ability to defy all odds. Women are inventors, mathematicians, activists, scientists, actresses, and directors that have changed the world. They have the capability to surpass their own potential against extraordinary odds. Historical events like Susan B. Anthony and Elizabeth Cady Stanton fighting for the right to vote to Hilary Clinton becoming the first woman to receive a presidential nomination, women's suffrage has become a thing of the past.
Although women continue to earn their place in society, the determination to level the playing field and pave the way for future generations inspires women around the world. Recently, women celebrated Kamala Harris making United States history as the first woman of color to become Vice President. Women everywhere feel the effects that accompany such historical achievements and encourage the younger generation to persevere in their endeavors to be the change they would like to see in the world. Women continue to achieve the unimaginable while encouraging others to do the same.
Fun Facts About Women's History
Did you know on January 23rd, 1849 Elizabeth Blackwell became the first woman to graduate from medical school and become a doctor in the United States?
Did you know on December 10th, 1869 the legislature of the territory of Wyoming passed America's first women suffrage law, granting women the right to vote and hold office?
Did you know on April 2, 1917 Jeannette Rankin was sworn in as the first woman elected to Congress as a member of the House of Representatives?
Did you know from May 20-21, 1932 Amelia Earhart became the first woman to fly nonstop across the Atlantic?
Did you know on December 1st, 1955 Rosa Parks refused to give up her seat to a white man on a bus in Montgomery Alabama helping launch the Civil Rights Movement?
Did you know on June 10th, 1963 President John F. Kennedy signs into law the Equal Pay Act, prohibiting sex-based discrimination between men and women performing the same job in the same workplace?
Did you know on July 7th, 1981 Sandra Day O'Connor is sworn in by President Ronald Reagan as the first woman to serve on the United States Supreme Court?
Did you know on June 18th, 1983 Sally Ride becomes the first American woman in space?
Did you know on January 24th, 2013 the United States military removes a ban against women serving in combat positions?
Did you know on July 26th, 2016 Hillary Clinton became the first woman to receive a presidential nomination from a major political party?
Did you know on January 20th, 2021 Kamala Harris is sworn in as the first woman and woman of color Vice President of the United States?
If you would like additional information about women's history, please visit https://www.history.com/topics/womens-history/womens-history-us-timeline.
Women's Appreciation Testimonials
Listen to our current students' testimonials as they share their experiences including challenges they have overcame and topics such as; being a student during a pandemic and more. Their stories inspire women everywhere to continue to pursue their personal and professional goals despite obstacles that may come their way. Historical women have shown that what may be impossible can be attainable with hard work and perseverance. In celebration of women's history month, Healthcare Career College students would like to say a few words in appreciation for women of all ages, ethnicities, and backgrounds around the world.