This week Healthcare Career College celebrates Nurse's Appreciation Week. On Tuesday, May 7, 2019 Healthcare Career College had an award ceremony for the Vocational Nurse students that exemplified what it takes to be a great nurse.
Nurse Appreciation week is a time where the hard work that nurses put in day in and day out is highlighted and recognized. According to Nursingworld.org "In 1993, the American Nurses Association declared May 6-12 as the national week to celebrate and elevate the nursing profession." This week is a time for everyone to appreciate the immense contributions and positive impact that America's 4 million registered nurses have on countless lives. The annual celebration ends on Florence Nightingale's birthday, May 12.
Healthcare Career College wanted to recognize the students that were en route to one day becoming a great nurse with a Citizenship Award. These students received recognition from their instructors because they stood out from their peers in outstanding ways. The award recipients not only stood out academically, but they are the ones that always go above and beyond to ensure that their peers have a helping hand. LVN instructor, Mr. Roy, said about one of his students, Lee Ann Vang,
"She is one of those silent types, just sits back and does her work, but she speaks with her deeds. Ms. Vang is always willing to assist her classmates without me even asking her to, taking on the role of a tutor to her peers".
Another trait that was highlighted was for those students, like great nurses, that always have a big smile and a positive attitude in class and during clinicals. Mr. Roy describes student Diana Magana as someone that always does "Acts and deeds of goodness always willing to help her classmates, she has an innate ability to help others and always wants to help her classmates. She has that spirit." The innate ability to help others without being asked to is a virtue that all great nurses possess.
The students were very happy to be recognized for their hard work and caring attitude. Recipient, Ruth Catigan left everyone with some words of advice telling her fellow classmates that "if you really have it in your heart to help people, it doesn't matter if it's a patient or if it is someone along your way that you meet, you have to help everyone it doesn't matter who they are." Those words perfectly exemplify what it means to be a great nurse and is exactly what Nurse Appreciation Week is all about.
On behalf of Healthcare Career College, thank you to all nurses and future nurses for all that you do!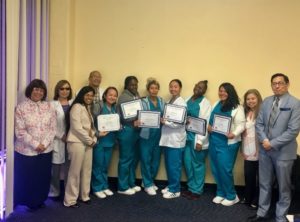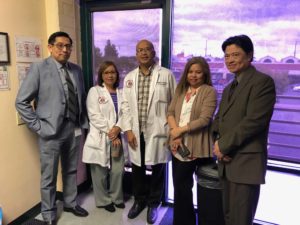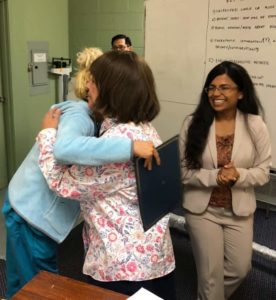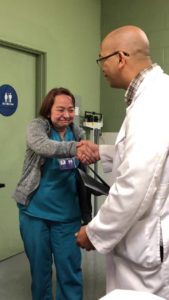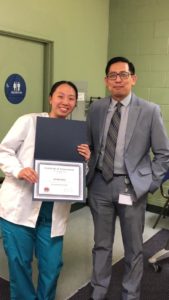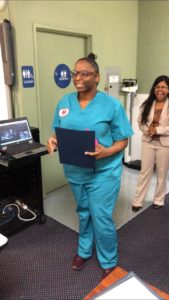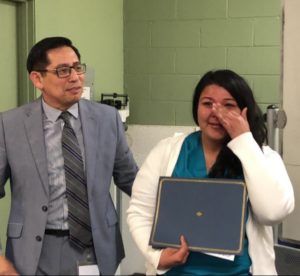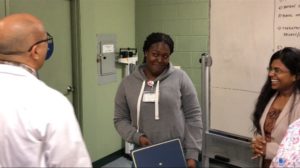 Opt-in today for our vocational nurse program.